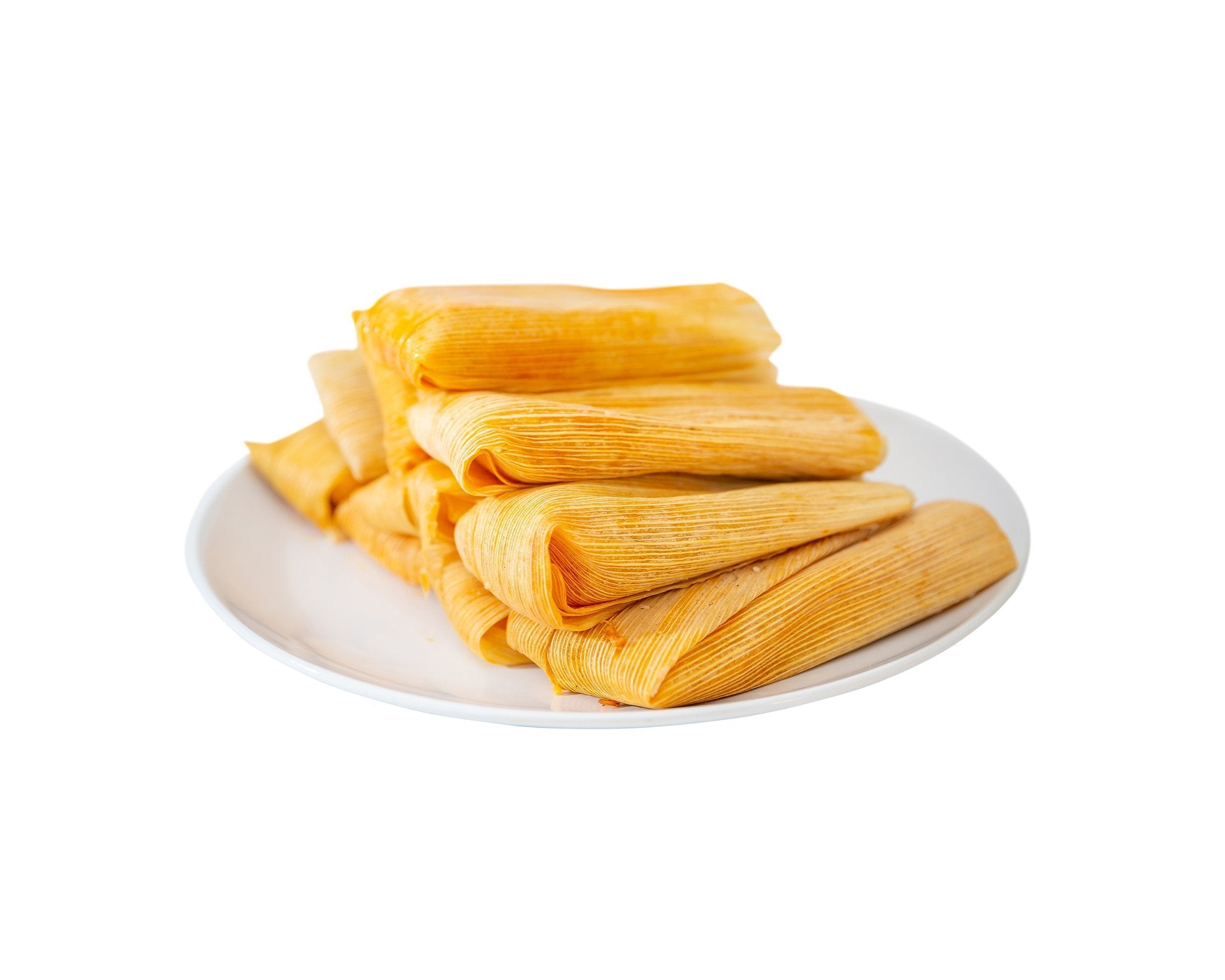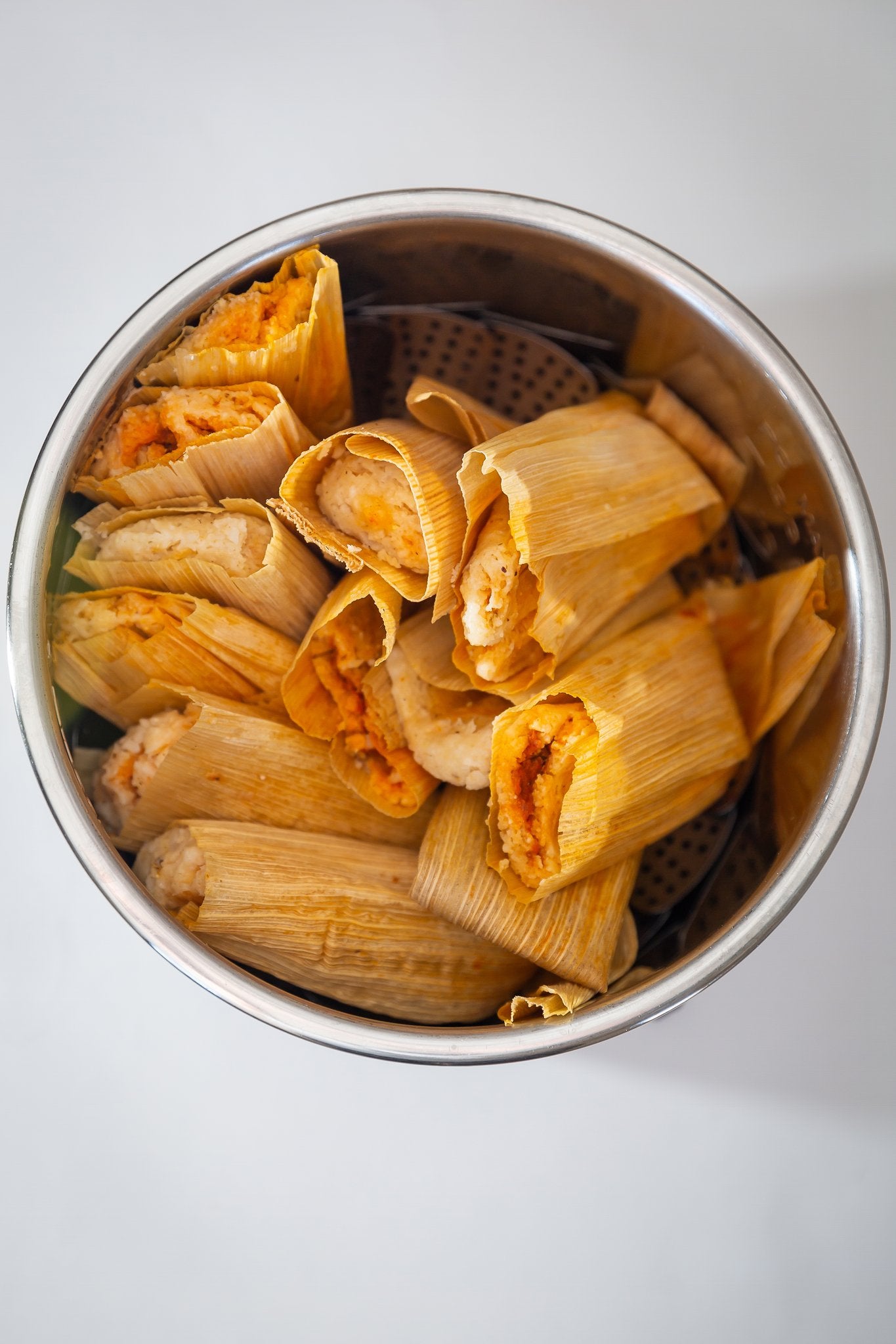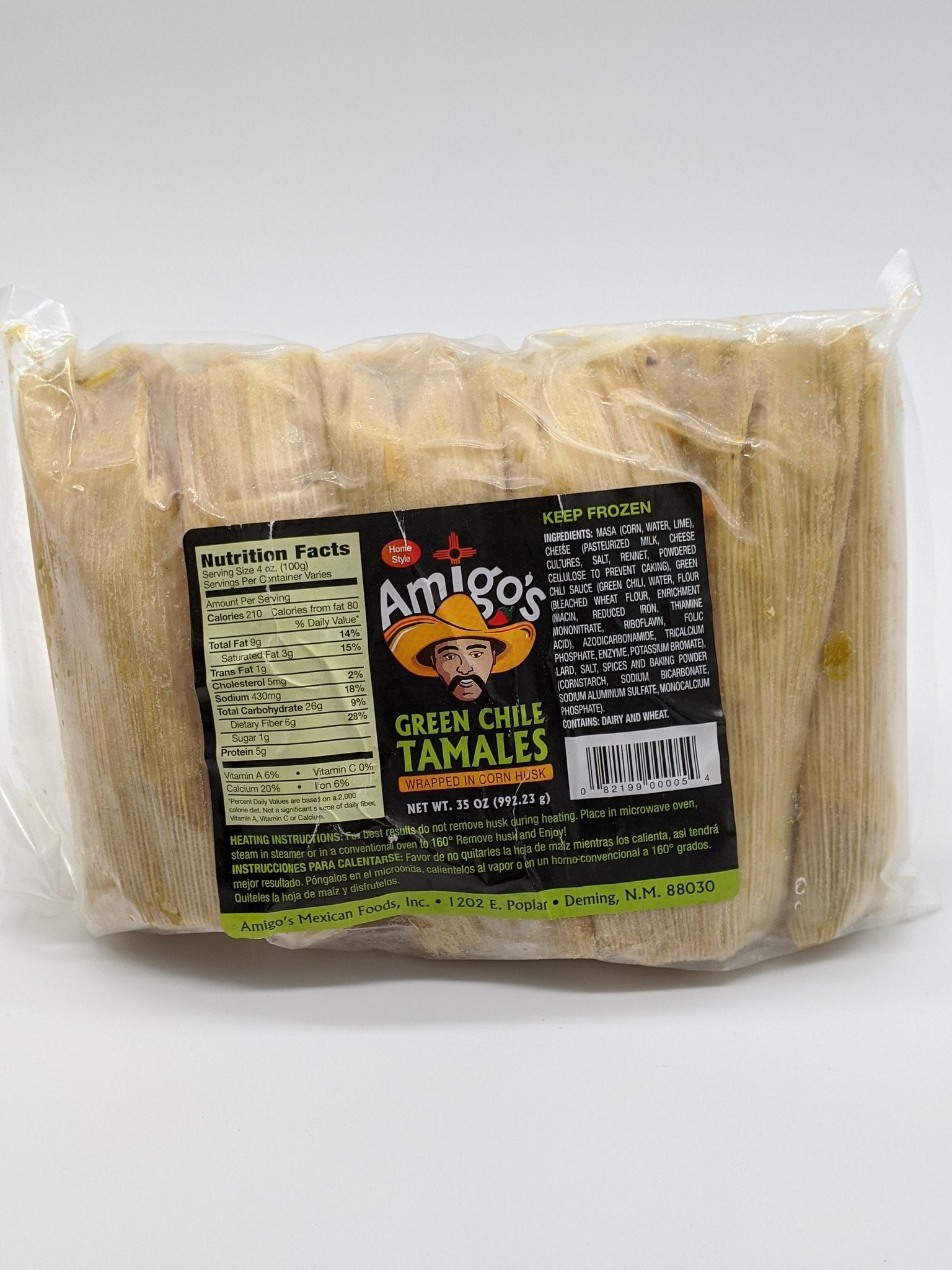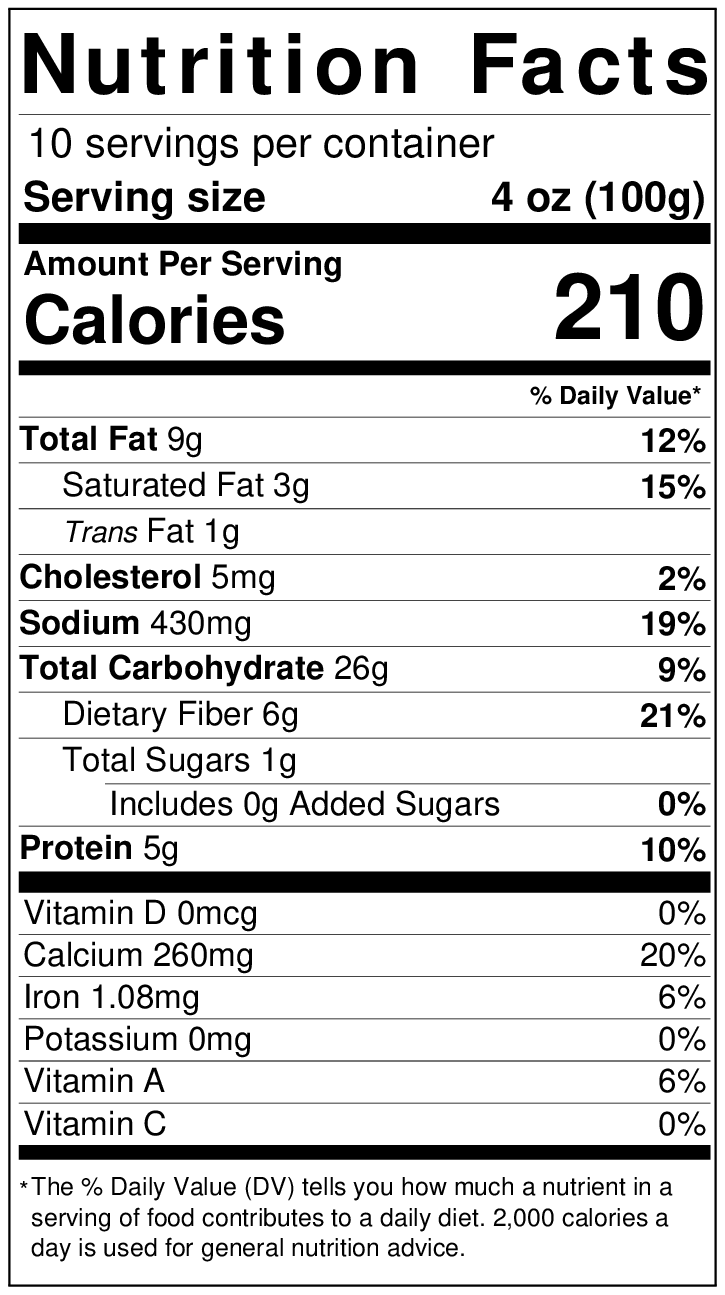 Hatch Green Chile Cheese Tamales
Traditional New Mexico Green Chile Cheese Tamales! Taking some brilliant cues from our
Hatch Chile Rellenos, our delicious Green Chile Cheese Tamales are made with a melty mild Cheddar cheese that perfectly compliments the taste of Hatch green chile.
We use an authentic New Mexican recipe for our tamales. Fluffy masa made with stone-ground maseca (dried corn) is stuffed with a block of wonderful mild cheddar cheese and Hatch green chile. Each tamale is then wrapped in a traditional hoja (corn husk) and steamed to perfection. Once steamed, these tamales will melt in your mouth.
All our tamales are hand-made in small batches to ensure top-notch quality. These tamales are so good you may even mistake these for your Abuela's.
If you are looking for a tamale with some meat check out our Hatch Green Chile Chicken Tamales or Hatch Red Chile Pork Tamales!

Packaged in a bag of 10, our tamales are easy to defrost and heat up in the microwave or steam. For best results, defrost the tamales in the microwave (45 seconds per tamale) to start.

Steamer: Place the thawed tamales in a steamer for 8-12 minutes.

Oven: Pre-heat to 325F. Wrap thawed tamales in tin foil, and place in the oven for 15-20 minutes.
Hatch Green Chile Cheese Tamales